When Dr. Yaakov Mavashev opened SmartRx Specialty Pharmacy in 2018, he wanted to focus on the needs of his patients, answering their questions and handling their insurance issues.
As his business grew, he wanted to focus on creating new ventures primarily in technology for medical-based businesses, without neglecting their core business as a pharmacy.
"With my prior accountants, I used to get a once-a-year meeting with them, and they would review our books, but I would get no guidance."
Dr. Mavashev needed more than a review of his books; he needed strategic consultation to maximize profit and proactive tax planning to minimize tax liabilities.
We sat down with the Smart RX leadership team consistently throughout the year to give them weekly updates for proactive tax planning tactics to ensure that they were able to maximize their business.
Clear Bookkeeping

We provided Quickbooks training for employees, to ensure proper entries and get clear financial reports. We reviewed the books on a monthly basis for any adjustments needed. We created synchronized reports to show the full financial picture at any given time.

Tax Strategy

With the aid of our tax planning software, we were able to anticipate and compare the various possible scenarios and determine the best way forward for the new project. We met regularly with Dr. Mavashev so could prepare well in advance for anything in the pipeline.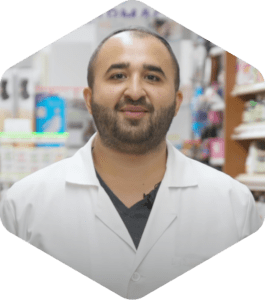 "I feel really comfortable. I had felt really overwhelmed running the business, but with this team I was able to focus more on patient care and optimizing my business so we can have a greater return."
Dr. Yaakov Mavashev
Smart RX – New York, NY
Dr. Yakov Mavashev now has a very clear understanding of his financial situation, has been able to successfully launch several projects outside of the main business, and has been able to maximize his tax savings in the process.
You help people with their health.
Let us help you with your business.